I had a couple things to share with you all.
First, I've finally got a
pre-made Daily 5 Template
up for sale on my business blog,
A Teacher's Plan
. Here is a sneak peek. To read all the details please hop on over to
A Teacher's Plan
by clicking on the button on my sidebar.
Dru's Daily 5
Bonus Pg
Click on the button below to read more about it.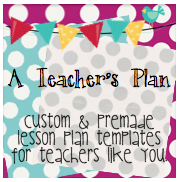 Just the other day
Ladybug Teacher
posted about how she uses Dry Erase sheets in the classroom. While in another teachers room, I found these sheets again. Curious as to how she used them?
Jump over to my blog so see how this could change what your small group instruction looks like.