Are you looking for a free project you can create where every student can have something to take home for Earth Day?
How about making bookmarks with recycled paper? This is a fun project that can extend to teach students a little about history, culture, science and much more! This project takes a little time but can be done entirely with simple objects found in your classroom... and your blender! :) By the way, they LOVE the blender!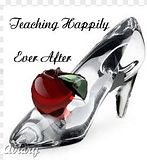 As an added over the top bonus, these bookmarks can be planted when the students are finishedwith them! That's right-
they can grow flowers from their recycled bookmark
. I don't think it can get much more "
Earth Day
" than that!
A view inside the blender at all the fun!