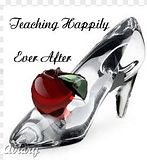 Hey all! Yesterday I wrote a post on a great strategy you can use to teach any academic vocabulary.
In case you missed it
, the strategy is called a Graffiti board.
It's a great cooperative learning & assessment tool. I took pictures of our finished products today in class, and I wanted to share them with you!
You can come see them at
Teaching Happily Ever After.
I would love to hear your ideas of how you implement new learning strategies!