April is a time of change! For some, that means the daunting task of applying for their very first teaching position. For others, it can mean a job change. Either way this can be a very overwhelming and scary experience!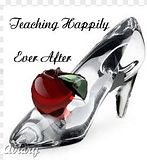 I know firsthand how time-consuming and overwhelming this can be because I've been doing it myself for the last month. My husband's job situation changed, and I was actively seeking a new position.
Even if you aren't actively seeking a new job right now, it's a great idea to keep abreast on current educational trends.