In my classroom, I make sure to have books sent home each week in my students' reading folders. I believe this is one of the key elements that gets kindergartners reading so well and so quickly.
My students' reading folders have a few things in them: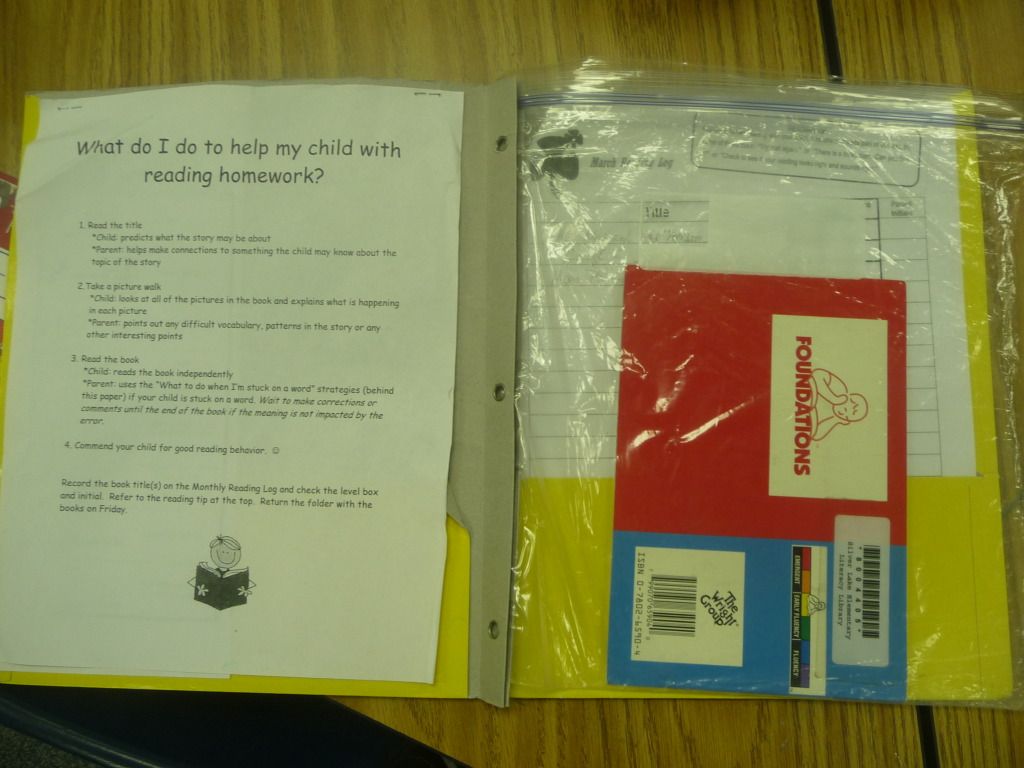 They have a baggie to hold the books sent home.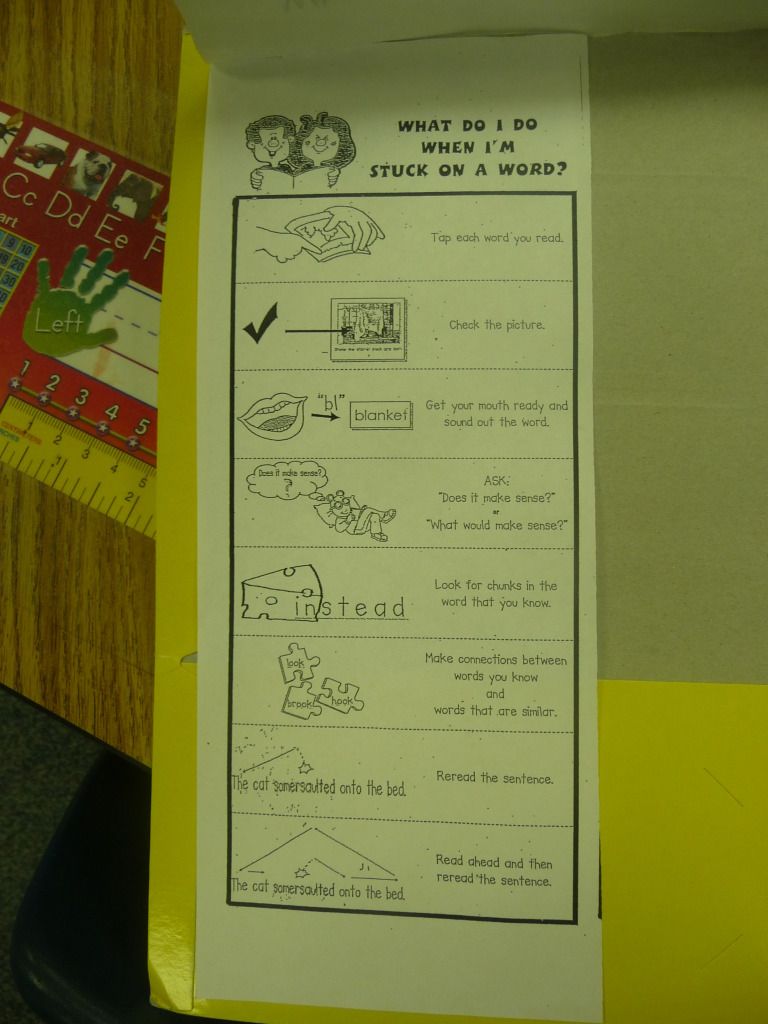 They have a list of strategies parents can use with their children. This list helps them to use that "teacher language".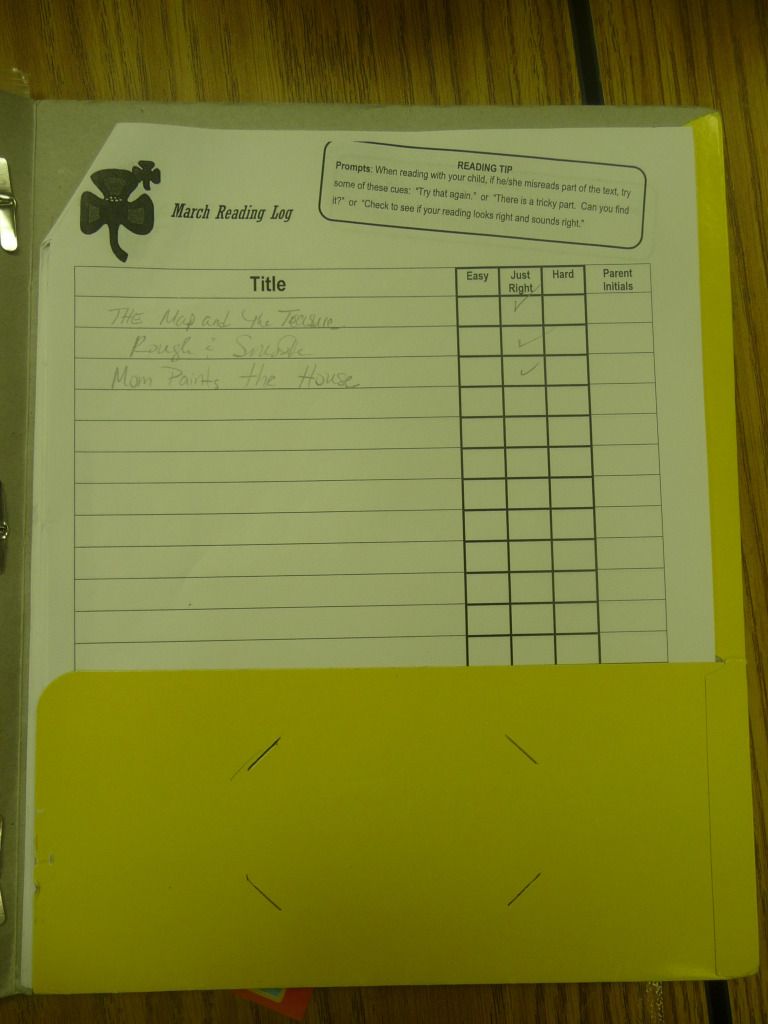 They also have a reading log that is essential for me! (You'll see why if you read on!)
I try to send home one familiar read and 2 unfamiliar reads that are on a student's level each week. I haven't been able to keep it up all year, but most weeks I have. This in conjunction with the reading log is what helps my conferencing instead of doing guided reading groups to be so successful.
The reading log that our team uses has all of the typical spots to record such as the date, book title and parent initials. The part that I
really
like about our reading log is where the parents check off easy, just right or too hard. This has helped me to gauge whether or not a student is ready to move on to the next level in books. I can't share the exact reading log with you because I didn't make it, but here is one I made for all of you to have for free!
If you would like to read more about what reading instruction looks like in my classroom (after you pick up your jaw from the shock that I do not do reading groups...) you can click on over to my blog using the button below!