Right now those crazy flying birds are everyone's favorite app! Are you ready to bring that same excitement to the classroom?
How about a freebie?
Head to my blog to snag your very own copy of a Graphic Organizer Scientific Method Poster featuring your favorite aggravated birds!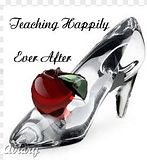 I think I must have birds on the brain right now. It's hard not to with all that's going on in my classroom. Guess what happened today? Two of our little guys hatched!!! The students will be SO excited tomorrow. We still have 8 eggs left- so I'm hoping they will hatch tomorrow so they can see it. Anyone else do a classroom incubator project? I'd love to hear about your experiences too!
I
really
think you need to go check out
this page
and see what's going on this week because I
really really
think you may want to enter!