This quote seems kind of fitting for Time Out Tuesday since TBA has just celebrated a year full of inspiration and blogging fun! What an amazing accomplishment to celebrate. And to think it all started with a small little dream or vision from one person. TBA is the perfect example of how one simple little vision can make a HUGE impact, change lives and have a far reaching impact. And it all started with the decision to just...try. In the past year many bloggers and TBA authors have shared their personal stories of blogging successes and it all started with a simple little dream and the decision to just...try. We all share in the vision at TBA. Just like when we were in school learning to become a teacher, many of us had the dream to reach and change one life in a career. TBA has given us the platform to help each other...and now we can see that by helping each other, we can reach and change many lives in our careers. The impact of TBA is felt inside your classroom and in mine. And it all started with just the decision to...try.
This post is dedicated to Tamara, the founder of TBA!
We are all thankful for your decision to just...try!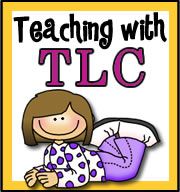 You have proven that a small dream and a vision can impact many and many more!