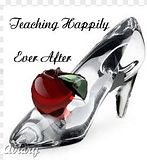 I try to stay on top of technology tools. It's a passion, or obsession, depending on how you look at it!
Yesterday I had the privilege of attending and presenting at Teach Meet Nashville. I learned a few new tech tricks and found some neat tools that could be VERY beneficial in the classroom!
A few of the tools include: an online grader, a visual display of contacts, tools to help expand (or start) your twitter PLN, 360 degree tours, web-based behavior management system, and an app that turns your social media into a magazine!
Come see
my very visual post
displaying my new learning! I would love to hear what new tech tools you are using!