My classroom management behavior system is a mixture of many amazing teachers and ideas.
A few things that I would like to showcase today are: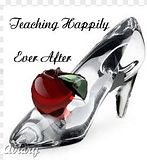 Bucket Fillers- for those of you who are not familiar with "bucket fillers", the premise is basically that everyone carries around an invisible bucket and it is based on the book "Have You Filled A Bucket Today?"
Clip Chart (See picture below)
Classroom Economy- based off of Beth Newingham
Whole Brain Teaching- A-mazingness!
Also, I would like to point out that these clip charts that are flying around the internet and Pinterest had a specific origin- New Management. They even have a wonderful free e-book that you can download on successful behavior management techniques with the chart. I purchased a vinyl chart from them for $20, and it was such a great investment! It's very professional looking and it holds up well. I would encourage you to look at them!