Welcome November!
Veterans Day, Thanksgiving, Winter Break, Christmas Vacation, any day off of school is a day to celebrate!
Here at the Teaching Blog Addict we hope you survived Halloween OK, and many of us feel that November 1st should be a National Teachers' Holiday! While your planning for November, we would
♥love

to help you with some new FREEBIES!
Looking for more FREEBIES?

Well, everyone is in the full swing of school,
last week we had 72 freebies linked up!
Number 44 was our Featured Blogger!
Linda from A Teacher's Touch
She has a terrific freebie for you!
There was an Old Lady who Swallowed a Bat write the room activity!
Click on the picture or her button to get the packet!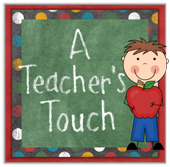 NOW, LET'S GET LINKING!
Please link only from your blog post!